School Uniform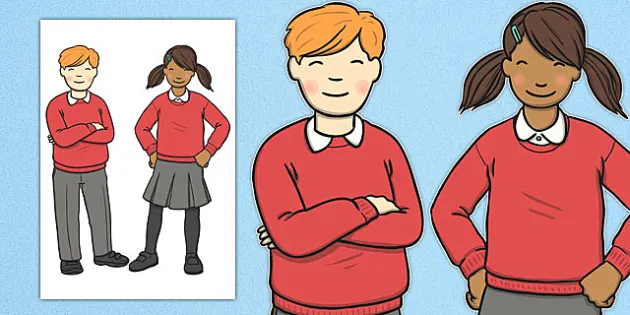 We are very proud of our school uniform. Our uniform comprises of grey/black skirt/trousers (not jean material and skirts that are around knee length), white shirt and a red sweatshirt, jumper or cardigan. In warm weather we advise red and white check dresses or grey shorts with a white shirt. In addition, we ask children to wear black, grey or white socks with black, flat shoes that are appropriate for the weather – no slip on/slider shoes in summer please.  Uniform can be purchased from many outlets. Jumpers with our school logo can be purchased from Batemans in Stroud. Please name all items of uniform – this helps us to relocate items with their owners.
For PE and sport clubs we wear red shorts and a white t-shirt. In cold or wet weather children can wear black leggings or tracksuit bottoms (without logos). All children with longer hair need to tie it back during PE lessons to ensure their safety so please remember a hair tie if needed.
We do not allow jewellery, make-up or nail varnish to be worn to school. Watches/fitbits are allowed, as are stud earrings (though your child will need to be able to take them out for PE. If your child is not able to do this earrings will need to be covered with micropore.
School book bags are really useful for children to carry books, letters and homework to and from school without damaging them, especially in Reception and Key Stage 1. These can be purchased from Batemans in Stroud.
If your child/ren are eligible for Free School Meals (not including Universal Infant Free School Meal), our wonderful PA will fund one set of uniform each year. Please talk with the Administration Officer, Mrs Birch, in confidence about this.