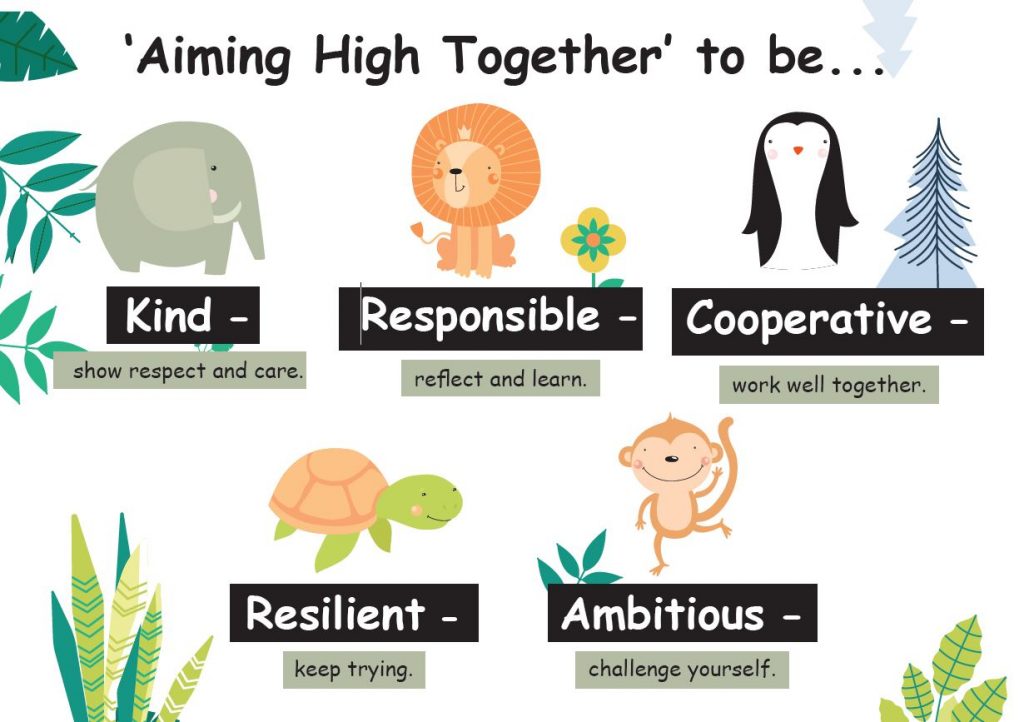 At Eastington Primary School, we endeavour to promote the development of the whole child. Together, we strive for children to be independent, life-long learners who are kind, cooperative, resilient, responsible and ambitious in all they do.
Our school values underpin our broad and balanced curriculum. We aim for children to enjoy and engage in the wide range of learning opportunities provided, resulting in confident, well-rounded individuals who are ready for their next steps.
Relationships amongst all members of our school family are highly valued and we have kindness at the heart of our school. We aim to develop children who care for themselves, each other and the wider world and encourage everyone to be the best they can be.
Aiming high together to be:
Kind – show respect and care
Cooperative – work well together
Resilient – keep trying
Responsible – reflect and learn
Ambitious – challenge yourself