We are very lucky here at Eastington, to have a very active Rights Respecting team!
We have achieved our Level 1 of the Rights Respecting Schools Award and hope to work towards Level 2 in the future.
The award we achieved is supported by UNICEF and helps us to remember that although we all have RIGHTS, we also have RESPONSIBILTIES towards others, and that this is the same for children all over the world.
Our Rights Respecting Steering Group meet regularly to ensure that this approach to school life is continued throughout everything we do. Meet the members here…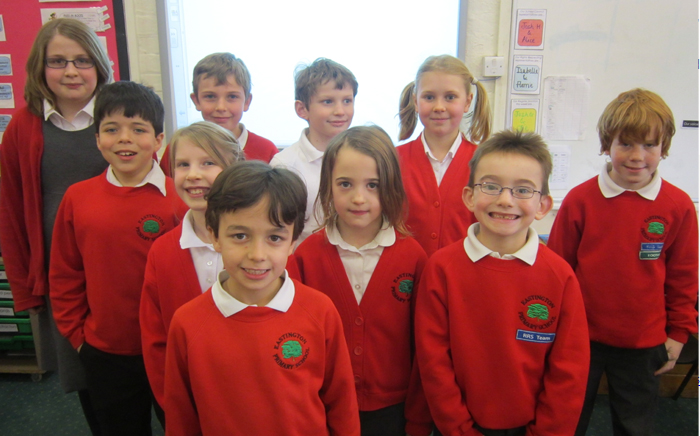 As a Steering Group we have enjoyed many successes in school!

We have…

Classroom charters in all classrooms linked to the UNICEF articles and our RIGHTS and RESPONSIBILITIES
UNICEF worry boxes in all classrooms
Playground charters to remind us of our RIGHTS and RESPONSIBILITIES outside
esafety charters to help us stay safe online
Weekly assembly themes linked to UNICEF articles

Even Wagoll is joining in to help us learn our rights and responsibilities!

We will keep updating you with our latest news.

Please select here to download the UNICEF United Nations Convention on the Rights of the Child brochure.
Our Steering Group meets regularly to decide what to do next. Here is a copy of our latest minutes (15.01.2013)
Our playground charter is very important to us. Please see a copy here