At Eastington, we have an active School Council which has representatives from each class. Our school supports British Values including democracy and so we were elected to be school council members by our classmates after explaining who we were, our skills and why we wanted the role. We have elected a chairperson who helps to organise our meetings and ideas.  Gathering ideas from classmates and reporting back to them after meetings is an important part of our job too.
This year the School Council Representative are:
Class 1: Delilah and Rosie
Class 2: Cammari and Molly
Class 3: Lottie and Jack
Class 4: Nathan and Rosa
Class 5: Chloe and Maude
Meeting together is fun – we sometimes have a business breakfast to talk about how we can make our school an even better place and how we can support others (sometimes we enjoy croissants too!). This year we will meet by Teams. Each meeting we follow an agenda. Wonderful Mrs Yorke and Mrs Bedwell come to these meetings and help us too.
Last year, we focused on our school values -we researched animals which reflected our school values so everyone in school could understand our values well. This year we are going to look at how the school uses single use plastic and decide ways we can reduce their use. We will also think about ways we can raise funds to support Comic Relief under Covid restrictions.
If you want to find out more, ask the school council representatives or look at our school council notice board outside the school hall.
We all really enjoy working together to make our school the best place it can be and making a contribution our community and the wider world.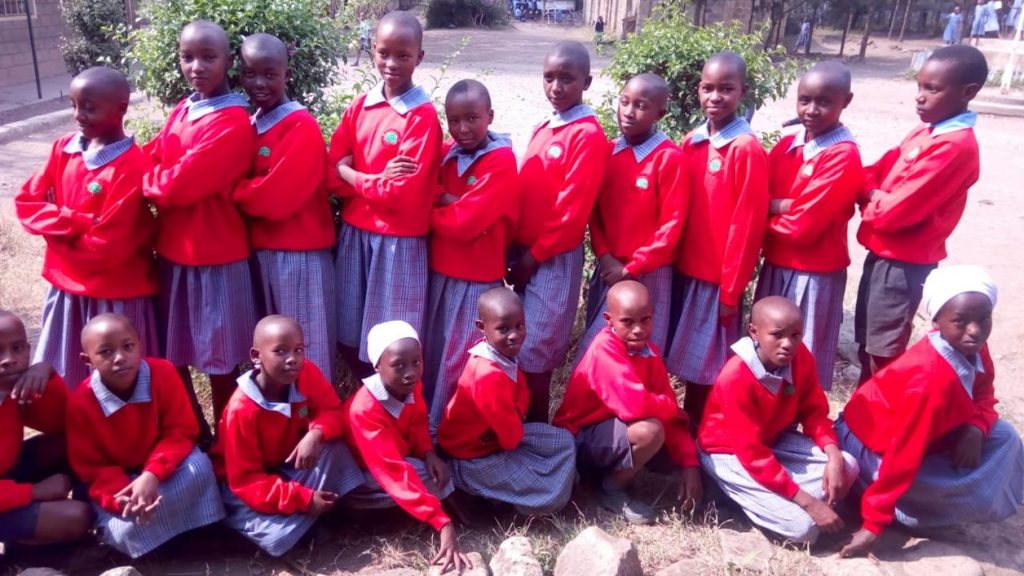 The photograph shows children in our partner school Langa-Langa School, Kenya, wearing the red jumpers we sent to them last year. We think of Kenya as a hot country but it does become cooler in the evenings in Langa-Langa. The children there are proud to wear their school uniform just as we are.