We are a school that promotes physical, social, emotional and mental health in a range of different ways. Take a look below to find out more.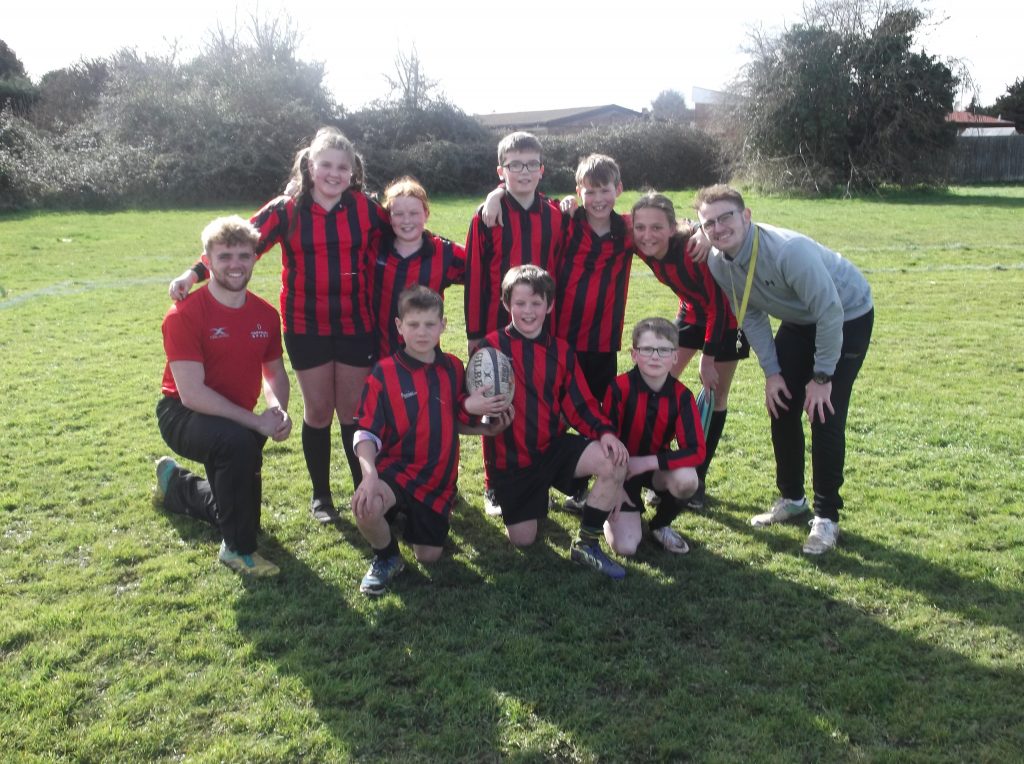 Be Active
What is Be Active?
The aim of Be Active is to improve the physical, social, emotional and mental health and well-being of everyone– regardless of age, ability or personal circumstances. Be Active originated from the idea of 'The Daily Mile' but instead of all children running/walking/jogging a mile each day, we decided to let classes have ownership of their daily exercise and so Take10 was born which moved into Be Active (to link with our strong focus on the 5 ways of well-being).
What does Be Active look like at Eastington?
In every class at Eastington, you'll see a Be Active chart with lots of small black dots on. It is expected, that every day, every child and adult, completes additional exercise throughout the day – we aim for 10 minutes daily (on top of PE lessons, clubs etc.). This exercise could be running laps of the playground, but it could also be 10 minutes of skipping, a 10 minute walk or 5 two-minute dance routines. The idea is that EVERYBODY joins in and everybody feels better as a result.  The charts in classes show how many minutes of extra exercise each class has done and each black dot represents 2 minutes of movement.
Positive Playtime Practice (PPP)
What is PPP?
Positive Playtime Practice (PPP) was launched at Eastington in the summer term, 2019. It is an initiative that we launched in response to the needs of our school and the outcomes have been both productive and positive so far. PPP is based on the 'Five Ways to Well-being' and it is thought that if you embrace these five strategies into your life, you will feel the benefits…and what better way to start this than in the playground!
The five ways to well-being include:
Connect – Talk and listen, be there, feel connected.
Give – Give your time, your words and your presence.
Take Notice – Remember the simple things that give you joy.
Keep Learning – Embrace new experiences, see opportunities, surprise yourself.
Be Active – Do what you can, enjoy what you do, move your mood.
What does PPP look like at Eastington?
We were extremely lucky at Eastington as Andy Lewis (British Gold Medalist Para-triathlete) came and spent the day with us, teaching us about the Five Ways to Well-being and how it has had such a massive impact on his life.  Andy lost his leg at just 16 years after a serious motorcycle accident. Instead of giving up after this life changing incident he has worked relentlessly to challenge himself and to stay fit and focused and become the best he can be.
At Eastington, everybody in Year 6 is a fully trained, fully supported Well-being Leader. They have completed a Well-being Course with Mrs. Childs (Sport and PE coordinator) and they lead activities every day, during all playtime and break times.  The Well-being leaders can be easily identified in the playground as they wear backpacks, each labelled with one of the Five Ways to Well-being. The Well-being Leaders have 'stations' where they base themselves and they have a big box of resources that they can use with all children, across the school. At Eastington, we want all children (and adults) to have a happy playtime and Well-being Leaders are excellent at spotting those that may need their mood changing or may need a little support in making good choices.
How will PPP be sustained at Eastington?
When the current Well-being Leaders in Year 6 reach the end of their primary school years, they will work alongside the current Year 5's and they will help to train the next group of Well-being Leaders. With the right training and support for our wonderful pupils, PPP will continue year after year.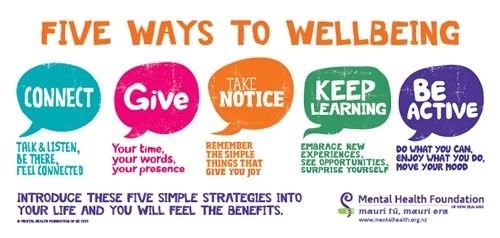 Healthy School Award
We were delighted in December 2018, as Eastington Primary School was successful in achieving Healthy Schools Status.  A healthy school is defined as:
A school that promotes physical, social, emotional and mental health and helps equip pupils, staff and families with the skills and attitudes to make informed decisions about their health.
A school that is successful in supporting pupils to do their best and build on their achievements; it is committed to ongoing improvement and development.
A school that recognises the importance of investing in health and well-being to assist in the process of raising children and young people's achievement levels.
A school that involves the whole school community, parents, governors, staff and pupils in improving children's health, well-being and happiness, helping them to get the most out of life.
To gain this prestigious mark, we had to deeply assess how well we were doing in creating a healthy ethos and environment across the school through teaching and learning, promoting healthy eating, encouraging physical and emotional health and well-being.  We set up target interventions to help us improve on certain areas and we have implemented strategies such as Take 10 and Positive Playtime Practice which are now embedded in our day-to-day school life.
Sport for all in our school through classes, coaches and competitions
At Eastington Primary school, we aim for high-quality physical education provision that inspires all pupils to succeed and excel in sport and other physically-demanding activities. We aim to provide opportunities for pupils to become physically confident in a way which supports their health and fitness. Through competitions, PE lessons, after school clubs and coaching from professional sports people, we aim to give children Opportunities to compete in sport that builds character and helps to embed our school values such as being kind, cooperative, resilient, responsible and ambitious.
Through class lessons, we implement national curriculum for physical education which aims to ensure that all pupils:
* Develop competence to excel in a broad range of physical activities
* Are physically active for sustained periods of time.
* Can engage in competitive sports and activities
* Lead healthy, active lives.
In addition to core PE lessons, we also have two coaches who work across the school, regularly.  We have a street dance coach who offers high quality street dance lessons to children from KS1 and KS2. The dancers have the opportunity to perform their dances to family and friends at school events.  We also have a sports coach who teaches every class in the school throughout the year. He leads KS1 and KS2 tag-rugby clubs and organises matches with other schools on our school field. We also participate in the tag rugby festivals, organised by Atlas sports.
At Eastington, we work alongside Atlas sports who offer competitions, festivals and events for all ages and all abilities.  As well as the rugby and dance events, we are also planning to attend cross-country events (year 3-6) and District sports (KS1 and KS2) this year. We also have opportunities to participate in some of the Stroud Schools Games and this year, we're looking forward to archery, orienteering, pentathlon and infant multi-skills. Our sports calendar is looking busy and fun!
Sports Day
One of the sporting highlights of the year at Eastington is our annual sports day, held towards the end of the Summer term.  A sea of red and white takes the short walk up to our school field ready to participate in as many of the 20 active skill based challenges as they can in one afternoon. Each active challenge has a standard (age appropriate), that the children must achieve before being awarded a sticker on their Sports Day label. Some ambitious children manage to achieve their age standard in all the challenges each year. Sports day culminates with traditional 'lane races', starting with a pre-school race, followed by adult races and finishing with a whole school relay.
A parent's guide to sports day:
Where?
Eastington School Field, Bush Close, Eastington, Stonehouse, GL10 3EY
When?
June/July, Approx. 1.30pm until 3.30pm  (We love help with walking our children up to the field safely so please come to school for 1pm if you can help with this-the more helpers we have the better.)
Who?
Whole school, reception-year 6 (plus parents/carers, siblings in pre-schoolers etc.)
What to wear?
School PE kit (red shorts, white t-shirt, daps (trainers for KS2 if preferred), cap if it's hot, plenty of water to drink, sun cream).
How?
The whole school take their PE kits home prior to Sports Day. We ask all children come to school dressed in their PE kit and that they have sun cream & a water bottle in school on this day too. The children usually have a slightly early lunch to allow more time to be active.  Then the whole school walks up to the school field, Big Friends with Little Friends start the line. After a short briefing on the school field, children are encouraged to take part in all the events with their friends and families. The end of Sports Day is marked with the whole school relay (children are given the colour of their team during the morning and it is marked on their label). At the end of Sports Day children are 'signed out' once contact between the teacher/parent/guardian has been made. If parents/guardians are unable to attend Sports Day, the children are walked back down to school for their normal home time arrangements.
Ways to help on Sports Day…
Dress your child in their PE kit for the start of the day. Please make sure your child has water bottle and sun cream too.
Help us to walk the children to the field safely – we leave school at about 1pm.
Sign up with a friend to help run an activity on the field (everything will be ready for you).
Encourage your child to encourage others, be resilient and enjoy the active challenges.
At the end of Sports Day make contact with the teacher before taking your child to ensure all children are safe.
Other information
Please click on the link to see our school's PE and sports premium spending forecast for this academic year.
2020-2021 Sports funding Document website
Please click on the link below to see last year's PE and sports premium evaluation.